TDP SQL error ANS1126E
Errore riscontrato:
ANS1126E: The file space cannot be deleted because this node does not have permission to delete archived or backed up data.
Explanation (dal sito IBM)
You cannot delete the file space data unless your TSM administrator has authorized your node to do so. Authorization permits you to delete backup data, archive data, or both.
System action (dal sito IBM)
Delete processing fails.
User response (dal sito IBM)
Use the DSMC QUERY SESSION command to verify your authorization. Ask your TSM administrator to provide the necessary authorization or to delete the file space for you.
Io ho risolto aggiungendo i permessi per la cancellazione dei backup e degli archive, visto che utilizzo TSMmanager vi posto lo screenshot.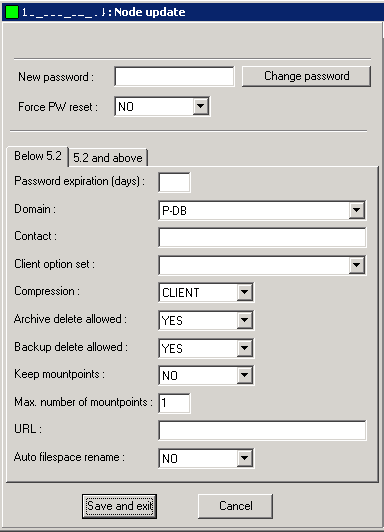 Ho ottenuto anche questo errore [ANS2101E Compressed data grew]
che ho risolto impostando a NO i parametri seguenti nel dsm.opt del nodo TDP SQL.
COMPRESSALWAYS    NO
COMPRESSIon    NO